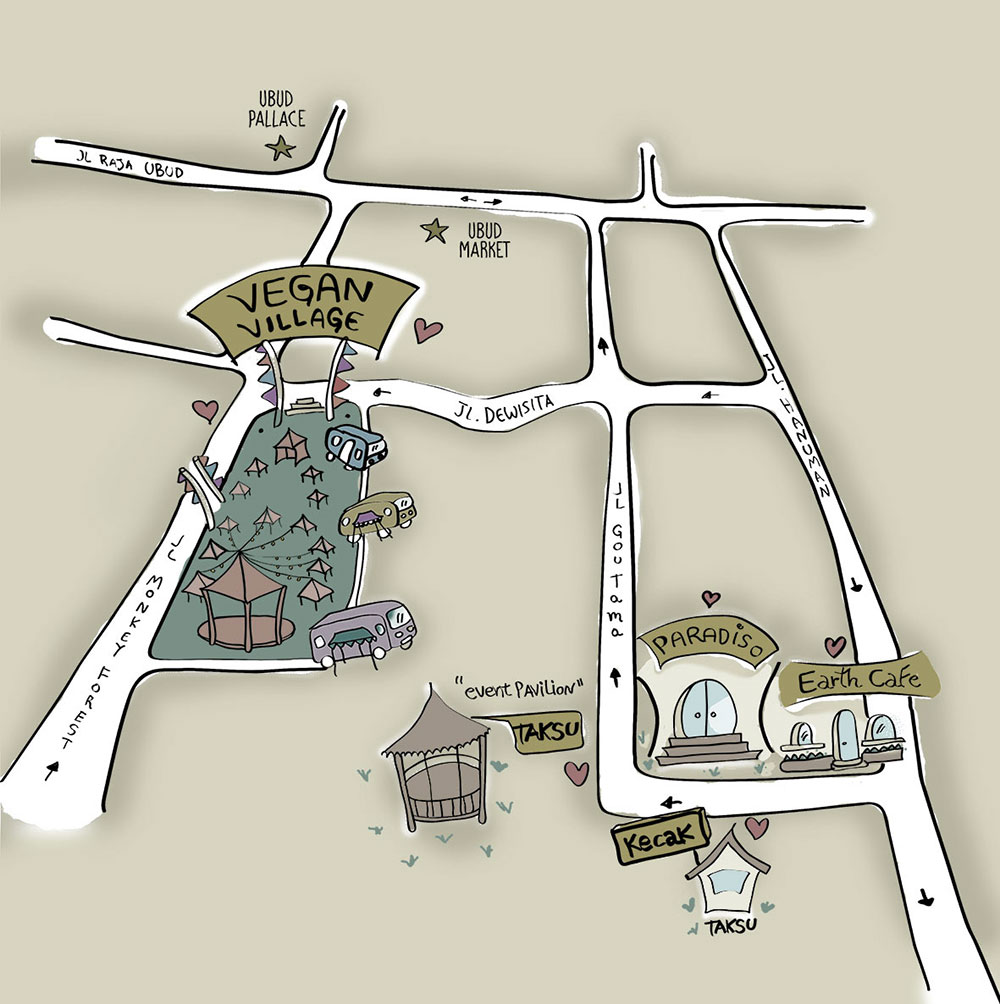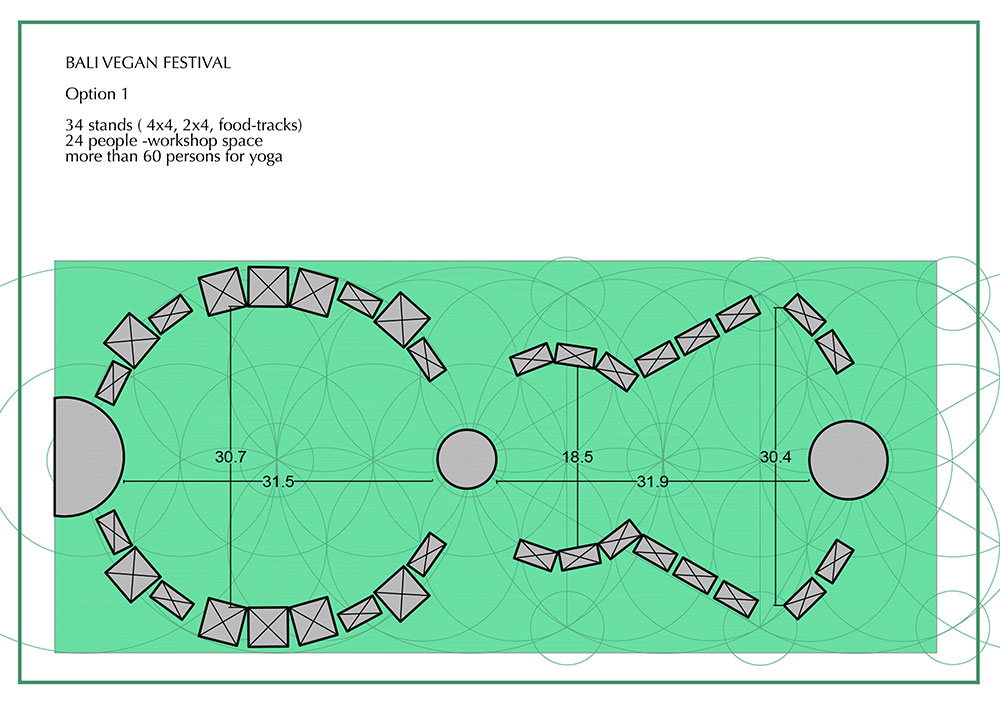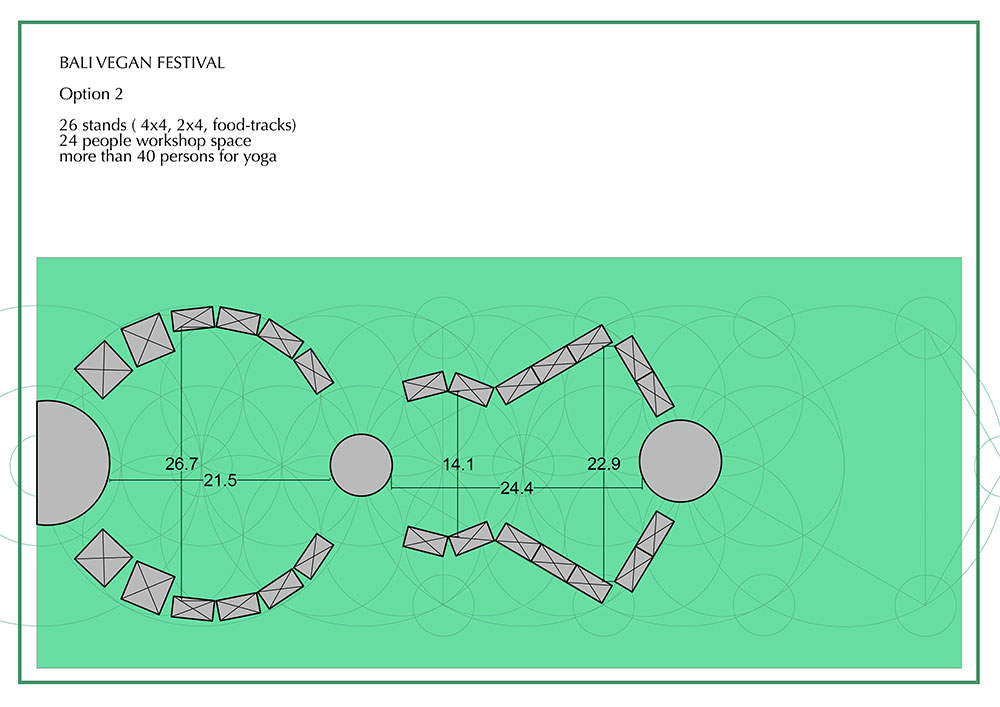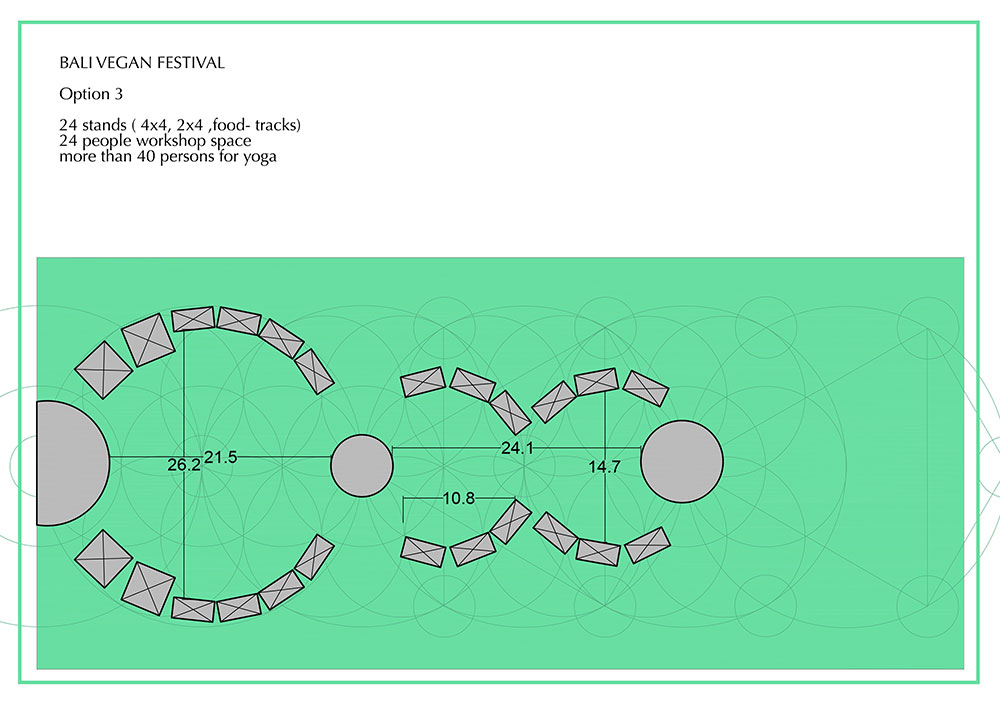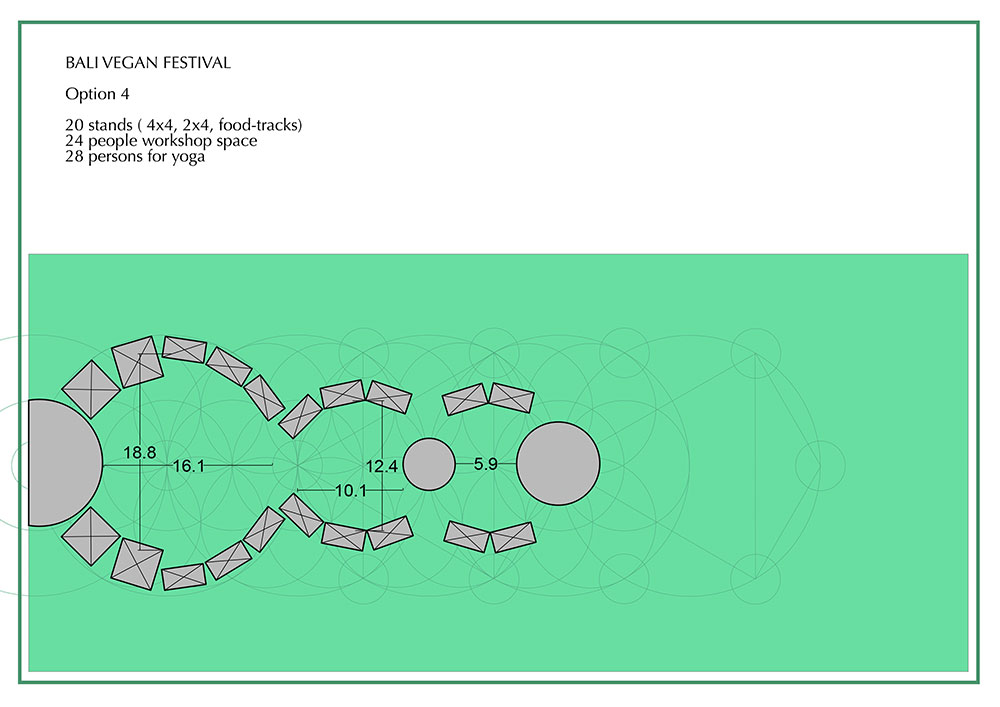 Vegan Festival
Location: Ubud, Bali. Indonesia
Year: 2017
Bali vegan festival is one of the largest vegan festivals worldwide where educational activities are held to expand awareness. In the year 2017, the festival was expanded and  we created a Vegan Village in a free lot in Ubud.
The masterplan of the location of tents, foodtracks and two stages built in bamboo was made.
The disposition and circulation is based on a sacred geometry, generating fluidity and dynamics.
There are 4 options of different sizes depending on the amount of foodtracks and tents that are presented.